Paint Protection Film Group Buy
Like most RS owners Chris from PocketRockets wanted to keep his brand new Mk3 Focus RS in mint condition however being a petrolhead and a keen track day warrior it can be a stressful conundrum as yes he likes to polish it to keep it looking good but that doesn't stop him wanting to drive it like the way it has been designed for… the track. We all know to get the most out of this car you really do have to attend a track day where you can select 'track mode' then the cars full potential is unleashed. The downsides of track days aside from the price of tyres is the punishment it can take on your cars exterior picking up those niggly little stone chips as you overtake all the other hot hatches but there is a solution in the form of Paint Protection Film. This is becoming a very popular choice amongst Mk3 Focus RS owners as the paint is quite soft from the factory. The film is a clear protective wrap that is applied on the exterior of the car protecting the paint from stone chips and road debris. You can even remove scratches by heating up the film!
Paint Protection Film
Chris decided this was the best option as it would keep his car in tip top condition but he could still have fun on the track so after a call to Dub Customs in Essex the car was booked in.
Dub Customs who are experts in this field recommended SunTek Paint Protection Film to Chris as it offers breakthrough technology for paint protection
applications. Features and benefits include:
Invisible protection from damage caused by rocks, salt, insects, and other road debris
A proprietary, self healing top-coat formulation that is scratch and crack resistant with a high-gloss finish
Superior optical clarity
Easy installation and increased longevity
Five-year Manufacturer's Warranty
After preparing the paint removing any contaminants the paint was ready for the PPF to be applied which is an intricate task best left to the experts.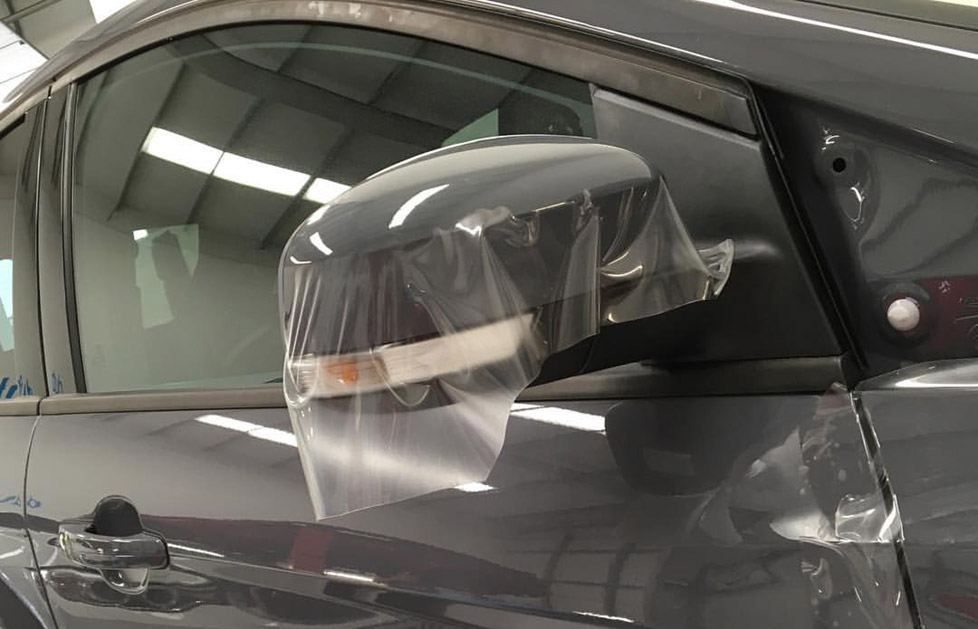 Preparation & Installation Video
The best part of all is Dub Customs are offering our members an EXCLUSIVE group buy price so you can get the peace of mind your Mk3 RS will be protected.
Special Offer for Club Members
What Chris had so say…
For anyone own a RS or any blue oval in fact can agree with me that the paint application unfortunately isn't at it best. For me, unfortunately I have experienced this on my demo car but now I can relax and protect an investment with Paint Protection Film.
The reason I choose Dub Customs for the work on the RS, wasn't for their popularity in wrapping and customising some of the best cars ever – no that was the tip of the iceberg, personally for me it was the whole experience of arriving there and meeting the owners Dan and Shaun who graced me into their world and allowed me full access to what they do.
When shopping around for Paint Protection, I researched into the material itself and how it is provided when applied to the car, some companies like Xpel have provided pre cut kits making it easier and theoretical cheaper to install.
The choice of PPF I chose as you know was SunTek mainly due to the materials properties aiding optimal protection to the paint along with self healing technologies.
When Dub received the car, it was apparent the bumper area was going to be a difficult task especially when the substance of SunTek is completely different to normal vinyl application. The aim was to experiment with providing the least cuts in the product. SunTek were meant to provide a pre cut kit but I chose to avoid this to ensure a better outcome on the car.
As getting to know Kenny from Mk3 Focus RS Club, we clicked straight away especially running a successful forum for like minded petrol heads, I wanted to provide an offer for which other RS owners can confidently go to get their pride and joys protected at a competitive rate which is pretty much impossible to beat at the moment!
Just mention my name from PocketRockets and the guys at Dub will be more than happy to assist you!